Just in time for Halloween... the original "HOUSE ON HAUNTED HILL" on the B-I-G screen in COLOR
Oct

20

2010
Fans are in for a frighteningly hilarious Halloween evening in movie theaters when NCM Fathom and RiffTrax team up again, in association with CHUD.com, to present "RiffTrax LIVE: 'House on Haunted Hill' " at 8:00 p.m. on Thursday, October 28 at the Edwards Theater. The comedic masterminds behind the hit show "Mystery Science Theater 3000" (MST3K) – Michael J. Nelson, Kevin Murphy, and Bill Corbett – will unleash their twisted wit and sense of humor during this LIVE one-night Fathom event taking aim at the outdated effects, melodramatic acting and the inherent ghoulishness of the legendary Vincent Price in the now-colorized 1959 cult classic "House on Haunted Hill."
Tickets are available at the Edwards Theater box office and online at www.FathomEvents.com.
Broadcast LIVE (There will be a tape delay in the Pacific time zone) from The Belcourt Theatre in Nashville, Tenn., "RiffTrax LIVE: 'House on Haunted Hill' " will also feature comedian Paul F. Tompkins who will riff an exclusive, never-before-seen short.
Audience members will receive a few 'treats' at this Halloween Fathom event, including a free downloadable short, autographed digital photo of the guys and a free song by the RiffTones. A URL and code will be revealed at the end of the event to download these "digital goodies."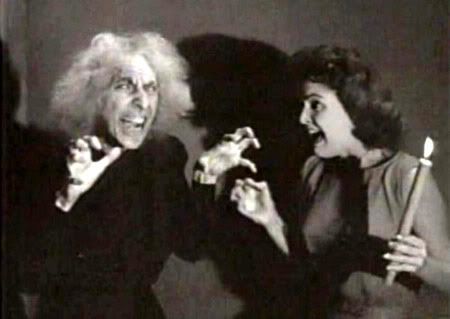 Don't let the black & white frights from the original version put you off. The film has been colorized for extra creepiness!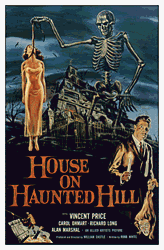 "House on Haunted Hill" tells the tale of an eccentric millionaire, played by the famous face of horror Vincent Price, who invites five guests to spend the night at his mansion on Haunted Hill for a "haunted house" party. He informs the guests that whoever manages to survive the night will be awarded $10,000 each. However, as the night progresses, all the guests are trapped inside the house with ghosts, murderers and other terrors. In the hours that follow, the guests face an evening of mystery, intrigue, unimaginable terrors and murder.
" 'House on Haunted Hill' has Vincent Price at his Vincent Price-iest and is a really fun movie—but just dumb enough to be perfect for our jokes," says Michael J. Nelson, "RiffTrax" creator and former host of the Emmy-nominated, Peabody Award-winning "Mystery Science Theater 3000."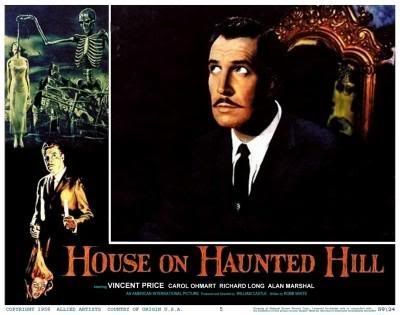 Horror legend Vincent Price stars in this classic William Castle fright flick.
Despite its low budget, "House on Haunted Hill" did well at the box office for its day, inspiring Alfred Hitchcock to create his own horror masterpiece, "Psycho."
"Halloween is a treat for fans of all ages and what better way to kick off the celebration than by poking a little fun at one of the most memorable cult horror classics of all time," saiys Dan Diamond, vice president of NCM Fathom. "Team Vincent Price up with the RiffTrax gang and 'RiffTrax LIVE: House on Haunted Hill' promises to be the ultimate scream."